To empower, educate, advocate for, and support women affected by a breast cancer diagnosis and their caregivers through the entire journey and after.

Our values guide the organization and set the standards by which we serve patients
• Courage: We recognize the determination, drive, and bravery of the survivors we serve. We value our Pepperminteers' compassion and commitment to serve patients.  
• Respect: We understand that each survivor is an individual who deserves to be treated as a whole person with unique needs, values, and preferences
• Dignity: We appreciate the innate value and worth of each patient and strive to create an environment in which all patients feel comfortable and in-control of the services they receive while undergoing treatment for cancer or other chronic illnesses
• Compassion: We utilize touch to physically and emotionally connect with patients to create an environment that fosters caring, healing, and wholeness
• Quality: We strive to provide exceptional patient-centered services that surpass our clients' expectations to promote the healing and well-being of the whole person—mind, body, and spirit. We use the highest-quality natural and chemical free products to conscientiously care for our clients.

These pillars provide the framework and foundation for all we do:
• Service: We have assembled a committed team of make-up artists, certified estheticians, and wellness professionals selected for their professionalism, expertise, compassion, and commitment to Lipstick Angels' mission and values. We provide high-quality and compassionate clean-beauty and wellness services that are carefully tailored to meet the unique needs of each patient.

• Education: We provide comprehensive training to our team in the areas of patient care, oncology esthetics, oncology massage for the hands and face, aromatherapy, clean-beauty products, and the transformative importance of touch and active listening. We teach the patients, their families, the caregivers, their health care team, and the community about the benefits of our hands-on, caring approach and the advantages of using natural, chemical-free beauty and wellness products.

• Innovation: We provide a unique, cutting-edge, and ever-evolving program that is not available anywhere else. We are committed to the continual pursuit of new and effective ways of caring for our patients through new beauty products as well as new wellness and healing modalities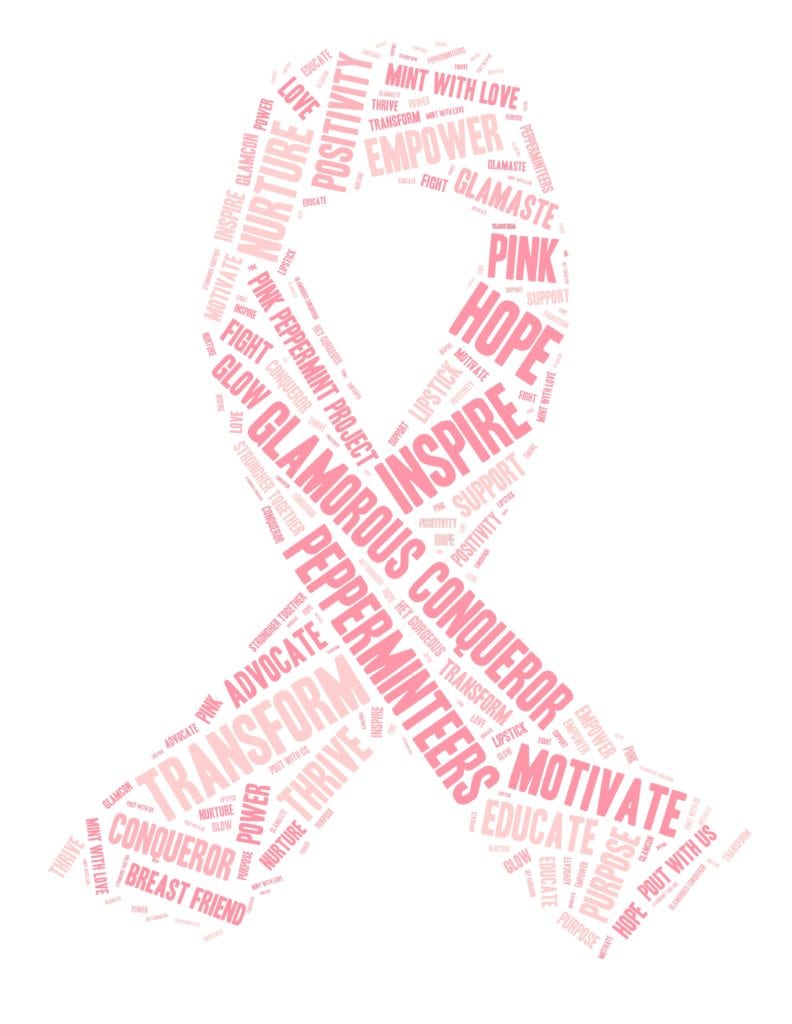 In 2014 I witnessed firsthand the debilitating effects of breast cancer. It was painful to say the least, to witness my aunt and 3 close friends in pain. My aunt Ruby was a true gem. I watched the effects of breast cancer dissipate her joy, inner self confidence and self-esteem. She was far from the unshakeable, confident woman I once knew. Though her spirit remained endearing, something seemed to be missing. She complained of brittle nails, and not looking as good as she felt. Cancer was so debilitating for her, it affected her emotionally, spiritually, physically, and mentally.
Stacy, my friend, mentor, and beyond fabulous city socialite described the true reality of her pain in an intimate moment. She feared losing hair and this was the third battle with cancer. The effects of burning skin, brittle nails, back pain, thinning hair was some of her greatest complaints. She performed so much independent research on skincare products and their toxicity. She didn't want to look sick, though beauty is only skin deep, it was hard for her to fathom the look of death on her face.
In 2015 I lost both of these ladies to metastatic breast cancer. I remember it like yesterday, they both passed three days apart and I was absolutely devastated. I later lost 2 other friends to this dreadful disease
I sat with my aunt in her last 2 hours to be exact. I held her hand , trying to make those last moments comfortable and played the song "Something about the name Jesus", by Rance Allen. I repeatedly told her how beautiful she was, it was so important for her to know how beautiful I thought she was. It meant a lot to her, she had enough energy to say thank you. We wept heavily after her passing.
I often think about her and the impact she had on my life. My childhood memories are still vivid of her and the beautiful home she kept. I vividly remember the pink and green soft mints she kept in her family room. The mints made my sister and I so happy to be in her presence. The pink peppermints were so endearing to our spirit and kept our faces lit up with smiles. My Aunt's legacy birthed something in me. It birthed the desire to help women with breast cancer feel beautiful and thrive during their journey. I wanted to create a safe space for women to be loved and supported. Thus, the birth of Pink Peppermint Project was born. Just as mints in my aunt's home brought joy and solace to me as a child, the Pink Peppermint Project will do the same for our sisters living with the diagnosis of breast cancer.